africade productions is a Cape Town based full service production company that was established early 2001.
Our passion for producing award winning content has been complimented by our many happy return clients and an Emmy Award for our episode of  The Amazing Race Australia.
Our experience of working with the South African film industry, and the relationships we have forged within it, allows us to offer our international and local clients cost effective options to produce TV commercials, reality shows, stills, films and documentaries.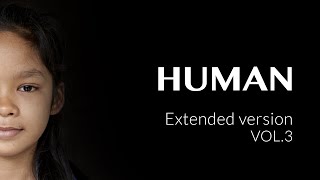 Human
Landrover
The Amazing Race Asia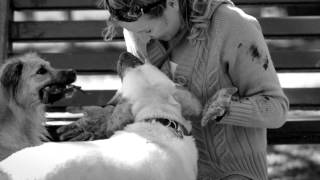 africade's Social Responsibility Project 2014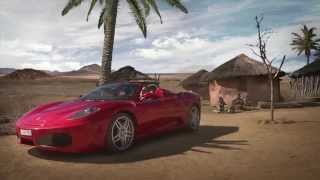 Solidar - Food Speculation Campaign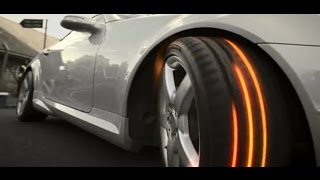 Hankook Tyres TVC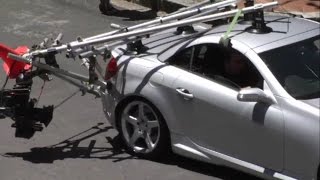 Making of Hankook Tyres TVC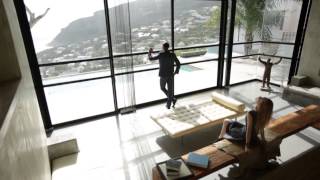 The WoodWatch CORE Collection (2015)
The Amazing Race Australia
Landrover
Playboy (Celebrity Edition)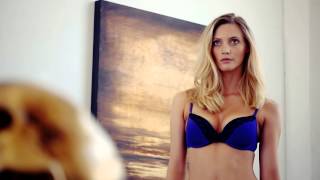 Bruno Banani - Making Of
Mary Kingsley - Unter Kannibalen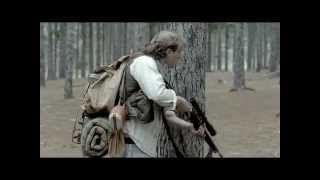 TVC Samsung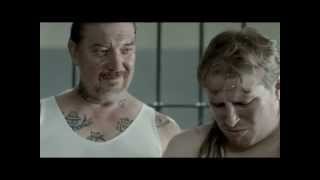 TVC Samsung 'Jail'
JOBE 2016 Catalogue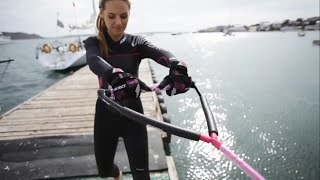 JOBE 2016 - Making Of
Human

Director: Yann Arthus-Betrand
DOP: Mark van Wyk
Country: worldwide
Location: Cape Town

Filmmaker and artist Yann Arthus-Bertrand spent 3 years collecting real-life emotional stories from more than 2,000 women and men in 60 countries. Those emotions, those tears and smiles, those struggles and those laughs are the ones uniting us all.

africade productions was commissioned to capture the emotions of South Africans around Nelson Mandela's death in 2014 for this incredible film.

The Amazing Race Asia

Director: Michael McKay
Production Company: activeTV Singapore
Channel: AXN
Country: Asia
Location: Cape Town

africade's Social Responsibility Project 2014

Director & DOP: Clive Will
Creative: africade productions
Country: South Africa
Location: Cape Town

"Life is better shared" campaign for SPCA Cape Town

Solidar - Food Speculation Campaign

Director: Stepfan Huwiler
DOP: Mark van Wyk & Alexander Meier
Agency: Spinal Civil Voices
Country: online - worldwide
Location: Cape Town

SOLIDAR is a European network of NGOs working to advance social justice in Europe and worldwide.

With 60 member organisations based in 27 countries (22 of which are EU countries), member organisations are national NGOs in Europe, as well as some non-EU and EU-wide organisations, working in one or more of our fields of activity.

The network is brought together by its shared values of solidarity, equality and participation.      

Making of Hankook Tyres TVC

Making of Hankook Tyres TVC

The WoodWatch CORE Collection (2015)

The Amazing Race Australia

Director: Michael McKay
Production Company: activeTV Singapore
Channel: AXN
Country: Asia
Location: Cape Town & Port Elizabeth

Playboy (Celebrity Edition)

Celebrity Shoot for Playboy GERMANY with Sonja Kirchberger Photographer: Markus Morianz
Digital Assistant: Julian Robinet
1st Assistant: Stef Veldhuis
Editor: Antje List
Hair & Make up: Karen Haacke
Styling: Zeynab Jansen
Country: Germany
Location: Namibia, Windhoek & Namib Rand Reserve
 

Bruno Banani - Making Of

Behind The Scene Video of Bruno Banani Fall/Winter 2015 shot by Jens Ihnken

DOP: Mark van Wyk
Country: online
Location: Cape Town

Mary Kingsley - Unter Kannibalen

ZDF Expedition: Wagnis im Dschungel – Mary Kingsley unter Kannibalen
DOP: Johannes Imdahl
Production: colourFIELD
Post: Joerg Wegener
Channel: ZDF & Arte
Location: Cape Town, Tsitsikama, Storms River Mouth, Plettenberg Bay  

TVC Samsung

Director: Clive Will
Agency: Cheil Worldwide
Creative Director: James Scanlon
Art Director: Riccardo Pugliese
Country: online - worldwide
Location: Cape Town